*HANSON STORIES*
---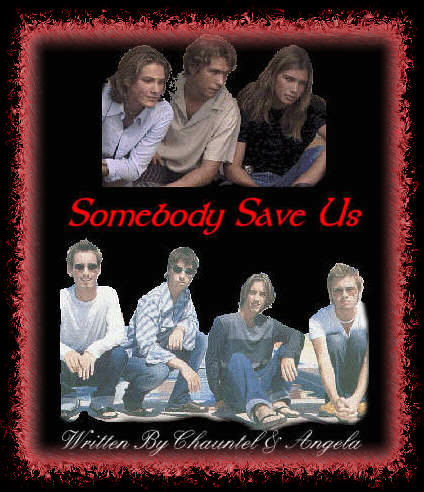 Graphic made by Monica Geist!
---
Enjoy the story everyone!
RATED: PG-13
TIMES RUNNING OUT - The sequel to Somebody Save Us
---
EMAIL CHAUNTEL or EMAIL CHAUNTEL

Disclamier: In no way are we connected to Hanson or Island Records or the Moffatts and the work we've created is purely fictional, which means it's NOT TRUE! Enjoy everyone!!




Copyrightę 2000, 2001, 2002, 2003




This story may not be reprinted in any way, shape, or form without written permission from the author.
---
SOMEBODY SAVE US
Started 9/17/00 and Finished 10/25/00.
---
FastCounter by bCentral
---
<< Back to Story Page>>
Back To Main Page>>
---