*HANSON STORIES*
---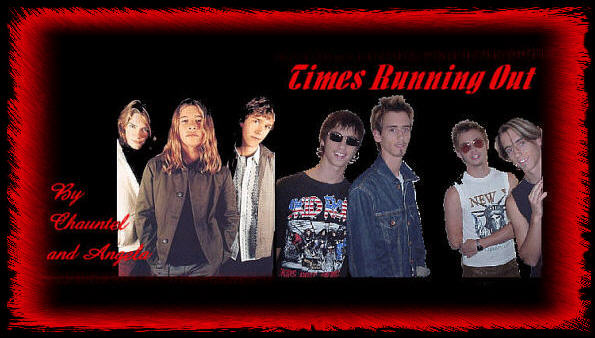 Graphic made by Monica Geist!
---
Enjoy the story everyone!
RATED: PG-13
SOMEBODY SAVE US - First Story
---
EMAIL CHAUNTEL or EMAIL CHAUNTEL

Disclamier: We are in no way associated with Hanson or The Moffatts, nor have we ever met them. We also are in no way associated with their company. Any people living or dead are confidential, but just to let you guys know that every one of the characters in this story are made up. This story is not meant to offend anybody. We rate this PG-13 because of the language, and some mild violence. Thanks for anyone who read the first part of the story entitled SOMEBODY SAVE US. We hope you enjoy the second half of the story. Thanks again!




Copyright© 2000, 2001, 2002, 2003




This story may not be reprinted in any way, shape, or form without written permission from the author.
---
TIMES RUNNING OUT
Started on: 2001 - Finished on: 4/20/2002.
---
FastCounter by bCentral
---
<< Back to Story Page>>
Back To Main Page>>
---