*HANSON STORIES*
---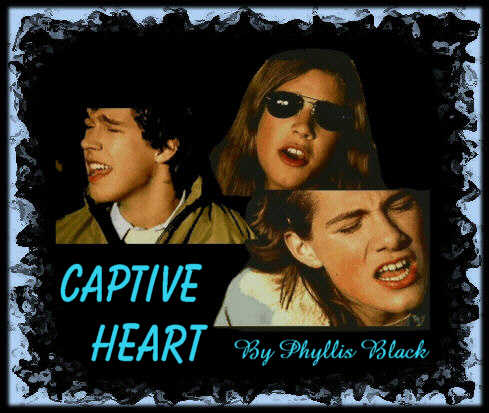 Graphic made by Monica Geist!
---
Enjoy the story everyone!
RATED: PG
---
EMAIL PHYLLIS BLACK

Click to see Phyllis's COOL Hanson site called:Hanson Shrine!



Disclamier: In no way am I associated with Hanson (unfortunately) or Hanson's label. This is not to offend anyone or to make anyone go about thinking this is real in anyway. It's JUST FICTION! This is my original story. I hope that all those that read it enjoy it. Thank you.




Copyright© 2002, 2003




This story may not be reprinted in any way, shape, or form without written permission from the author.
---
CAPTIVE HEART - Written by Phyllis Black
Added on 5/2/02
---
FastCounter by bCentral
---
<< Back to Story Page>>
Back To Main Page>>
---