*HANSON STORIES*
---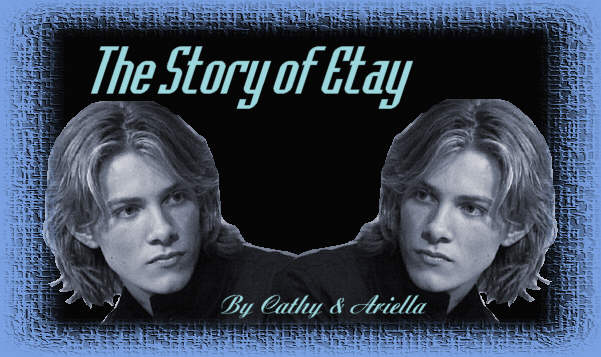 Graphic made by Monica Geist!
---
Enjoy the story everyone!
RATED: PG-13
---
EMAIL CATHY AND ARIELLA
*Disclaimer* In no way are we connected to Hanson or Island Records and the work we've created is purely fictional! We rate it a PG-13 due to some content may not be suitable for some people. There is no sexual content and swearing has been edited for younger readers. So sit back and enjoy!
Copyrightę 2000, 2001, 2002, 2003
This story may not be reprinted in any way, shape, or form without written permission from the author.
---
THE STORY OF ETAY -
Started 10/14/00 and Still Pending.
---
FastCounter by bCentral
---
<< Back to Story Page>>
Back To Main Page>>
---