---
This page is for passing on knowledge of ingenious art tips, unusual history facts of artists, or any other piece of odd information pretaining to art.
---
DID YOU KNOW PAGE
Have fun and enjoy!
---



DID YOU KNOW...



1. The facade of the Louvre museum runs 2 1/2 miles.

2. In the famous painting of Emanuel Leutze's 'Washington Crossing The Delaware' that the american flag is shown with 13 stars and stripes. This design, however, was not adopted until 1777, a year after this event.

3. The 17th century Flemish artist Peter Paul Rubens often did not paint his own pictures. He would set up the canvas, draw in the preliminary outlines, sketch in the various figures and design the color scheme. Then he would turn them over to his team of specialized painters in his studio to finish.

4. Vincent Van Gogh was a terrible insomniac. He treated it by applying a strong dose of camphor to his pillow and mattress each night.

5. George Seurat (1859-91) never referred to his technique as "pointilism" - a term coined by critics - but as "luminism".

6. In a portrait of Charles I of England, Anthony VanDyke painted the king in full armor with two gauntlets - both for the right hand.


---



INGENIOUS ART TIPS...



If you work with large color washes and need a large palette, use discarded plastic surgical trays. They hold a lot of water and vary in size and depth.

If you work with pastels like I do sometimes I finish one portrait and I want to start on another so I find that if I use a skirt hanger with clips I can hang the one finished work so then I don't have to worry about smudging it while I work on another.



---
OTHER INGENIOUS ART TIPS THAT I FOUND...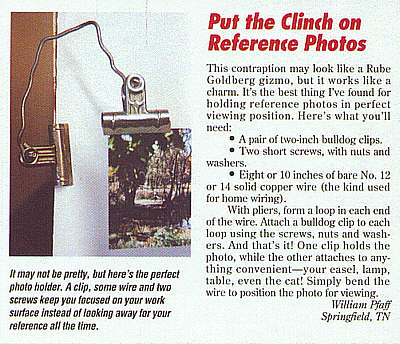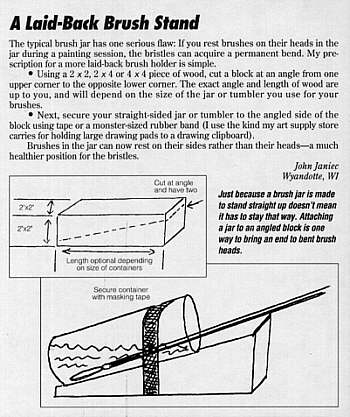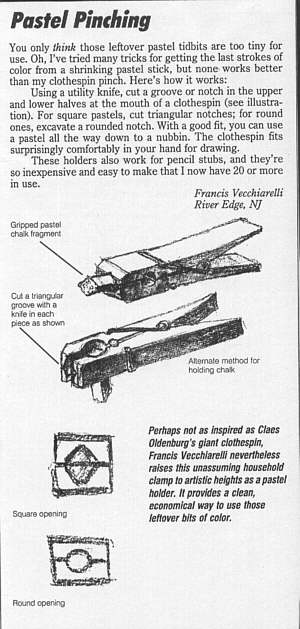 ---
EMAIL ME
MAIN PAGE
---
*Please Note: All artwork on this page is copyrighted and cannot be used in any way without express permission of Monica Geist!!