*HANSON STORIES*
---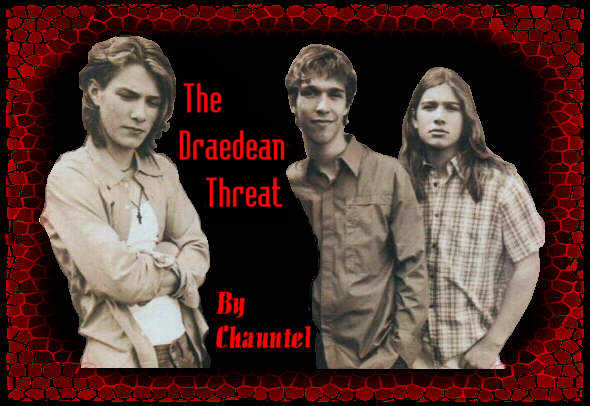 Graphic made by Monica Geist!
---
Enjoy the story everyone!
RATED: PG
---
EMAIL CHAUNTEL or EMAIL CHAUNTEL

Disclamier: I do not know nor have I met the band Hanson or anybody from Island Records and I am not associated with either of them in any way. This story is purely fictional and any occurrences to people or actions are strictly coincidental. Sit back and enjoy the story! Feedback is more then welcome, it's required!




Copyright© 2001, 2002, 2003




This story may not be reprinted in any way, shape, or form without written permission from the author.





Update 11/29/2003: Note from Chauntel: Sorry it took so long to get these to you, but here are the new chapters, once again! Enjoy the new chapters everyone!
---
THE DRAEDEAN THREAT
Started 1/29/01 and Finished...
---
FastCounter by bCentral
---
<< Back to Story Page>>
Back To Main Page>>
---