---
This is list of my webrings. Have fun surfing around! Due to the fact of moving my site to skyisbleeding, you may not be able to use these webrings. I have to reapply again to be in the rings.
Sorry for the inconvience.
---
MY WEBRINGS PAGE: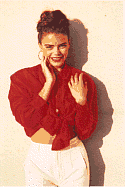 ---
MY WEBRINGS:
Prev | Next | Next 5 | Random | List Sites | JOIN
This Internet Actors Network WebRing site is owned by Kathleen Canterbury.

---
EMAIL ME
MAIN PAGE
---
*Please Note: All photos copyrighted and cannot be used without express permission of Kathleen Canterbury!!